Hans Sebald BEHAM: Infortunium - 1541
SOLD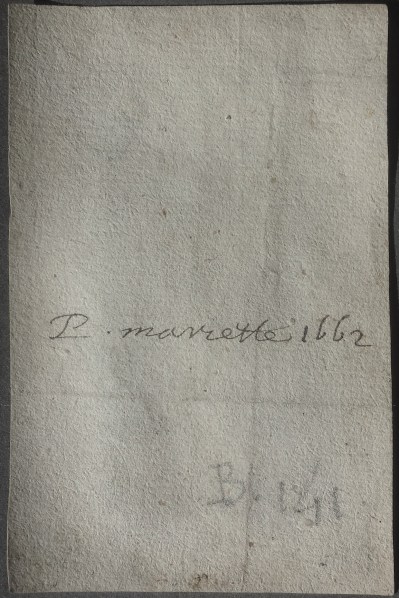 SOLD
[Misfortune]
Engraving, 78 x 50 mm. Hollstein 144, 2nd state (of 4); Pauli 144; Bartsch 141.
Impression of the 2nd state (of 4) with a little tussock of grass on the rock to the left but before the additional tussocks of grass and other works.
Superb impression printed on laid paper, trimmed on the platemark (sheet: 79 x 51 mm). In very fine condition. Two traces of creases only visible verso. A very tiny foxmark in the rocks to the left. Verso: signature and date written in ink P. mariette 1662.
Provenance: Pierre II Mariette (1634-1716), his signature verso (Lugt 1790).
Infortunium works as a counterpart to Fortuna, dated 1541. It shows a woman being pulled backwards by a small winged demon. At her feet, there is an enormous lobster – lobsters were thought to be able to walk backwards.